5 Important FAQs for your Vehicle health
1. Are my tires properly inflated and what is the correct tire pressure for my vehicle?
The correct tire pressure for a vehicle is determined by the size and weight of the vehicle, the type of tires it uses, load hauled, and the type of driving the vehicle is intended for. The vehicle manufacturer places a tire inflation placard in each vehicle that gives the proper tire inflation pressures for that vehicle. This placard is located on the inside of the glove box door, inside the fuel-filler door, or on the driver's side doorpost (depending upon manufacturer). Most manufacturers also list tire inflation levels in the owner's manual.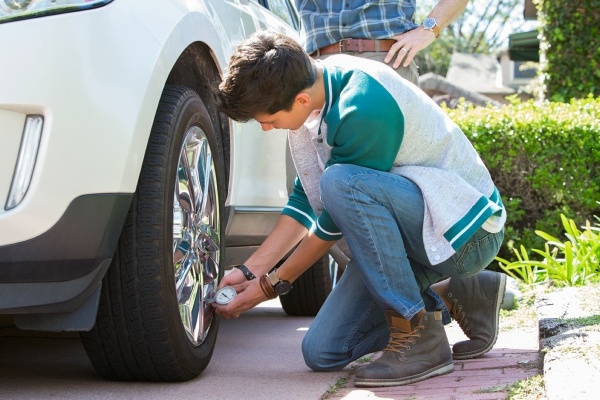 2. How long should wiper blades last?
For vehicles that are parked inside, car care experts recommend that the wiper blades be replaced at least once a year or when the wiper blades start streaking – which ever comes first. On vehicles kept outside or in areas where the wipers receive excessive use, changing the blades two or even three times a year is recommended for clear vision.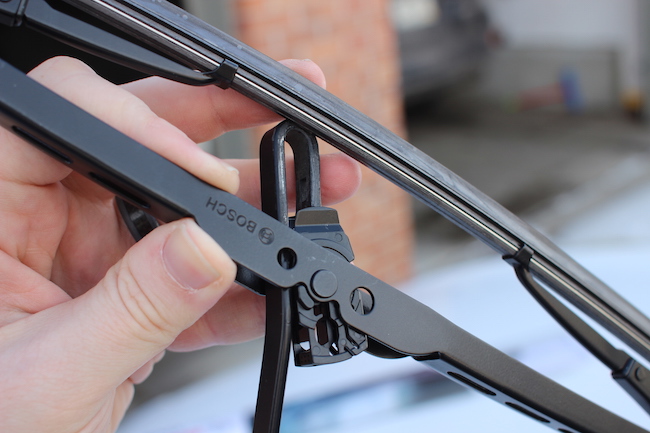 3. When should I change my engine oil?
According to automotive experts, regularly scheduled oil/filter changes are the single most important item for prolonging engine life. Most new vehicles have recommended oil/filter change intervals of 7,500 miles and some new vehicles have recommended oil change intervals of 11,000 to 15,000 miles under normal operating conditions, with ""normal"" operation described as the operation of the vehicle for at least 20 minutes at a medium speed, with a steady throttle and in a clean driving environment.

Short hops to the store, stop-and-go rush hour driving, driving on dirt roads and inclement-weather operation are all considered severe operating conditions that can cause impurities to build up quickly in the oil, resulting in increased wear and tear on internal parts. That is why most owner's manuals and mechanics recommend changing the oil and filter every three months or 3,000 miles (whichever comes first) to assure that maximum engine lubrication occurs while a minimum of impurities are suspended in the oil. To find out what the recommended oil change frequency is for your vehicle, check your owner's manual or talk with your automotive service professional.
4. How can I tell if my coolant is OK?
It is impossible to determine the condition of the coolant in the radiator just by looking at it. Coolant, a mixture of ethylene glycol and water, breaks down with age, picks up contaminants that cause sludge, and becomes acidic. When this happens, it can cause corrosion within the radiator and cooling passages of the engine. To determine its condition, coolant must be checked with coolant test strips that measure PH balance. Coolant is an environmentally hazardous substance.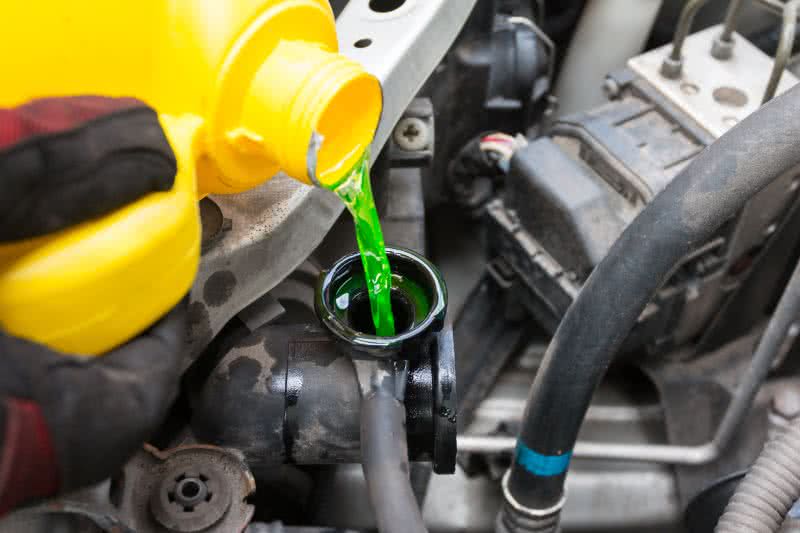 It pollutes the water table and is poisonous to people and animals and therefore must be disposed of as a hazardous waste. Your mechanic has special tools and procedures for testing and changing coolant.
5.  Why is heat coming from my A/C?
If your air conditioning system is blowing hot air instead of cool, the refrigerant gas may have leaked out, you may have a clogged condenser, or the air conditioner's blend door may be stuck. Whatever the cause of the problem, the air conditioning system needs immediate service. Turn the system off. You can cool the vehicle interior by putting the ventilation control in the ""vent"" position and/or opening the windows.